Overview
Our program's educational goals and objectives reflect ABIM requirements for certification and address each of the 6 ACGME competencies. In addition, our program is aligned with the 2015 ACC/AHA/HRS Advanced Training Statement on Clinical Cardiac Electrophysiology.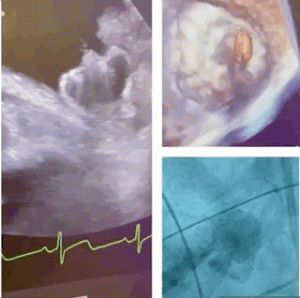 The core of our program is a 2-year experience dedicated primarily to clinical training in the electrophysiology lab. Our multi-state referral base and quaternary referral program for heart failure/transplant/mechanical circulatory support; adult congenital heart disease; and complex structural intervention programs allow for extraordinary breadth of exposure to cutting edge arrhythmia care. Fellows engage in both routine and complex electrophysiology patient management, focusing on device implantation and lead management (extraction); and mapping and ablation of supraventricular tachycardia, atrial fibrillation (radiofrequency and cryo ablation), typical and atypical flutters, left atrial appendage occlusion, and a wide variety of ventricular tachycardia mechanisms.
Fellows spend ½ day a week in the outpatient clinic and participate in teaching conferences and research projects. We are committed to delivering outstanding educational and academic opportunities in a supportive and intellectually challenging environment. Applicants must have satisfactorily completed three years of a Cardiovascular Disease Fellowship. The maximum number of fellows in the ACGME CCEP Program is 2 fellows per year of training.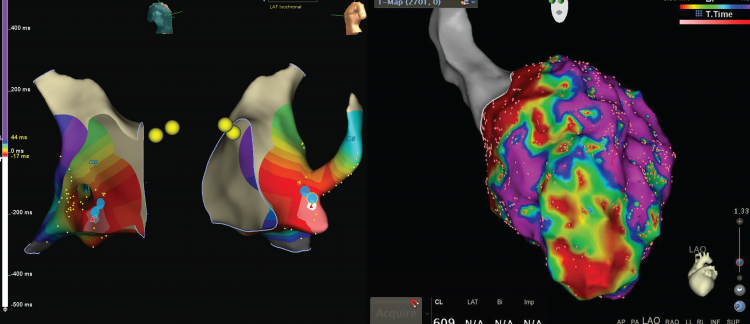 How to Apply
Two positions are available beginning every July 1st. Interested applicants should submit applications on ERAS beginning  July 1st and no later than September 30th. Please note late applications may not be considered.  Interviews will be conducted between September and October, with the match in November. 
*All applicants must have successfully completed an ACGME-accredited Cardiovascular Disease Fellowship Program prior to CCEP training.
Submit the following documents:
1. Curriculum vitae
2. Research Experience
3. One-page Personal Statement
4. USMLE Transcript (Steps 1-3)
5. Dean's Letter
6. Medical School Transcripts
7. ECFMG Certificate and Visa Status if applicable
8. Summative Evaluation from IM Residency and Cardiology Fellowship (if already graduated)
*Click here to see the UW Visa policies
Letters of Recommendation
Letters from the following must also be uploaded to ERAS:
A letter from your Cardiology Fellowship Program Director
Two letters from research mentors and/or cardiology faculty 
​Letters should address your clinical skills, research experience, and potential for an academic career. 
University of Washington Hiring Policies
The University of Washington reaffirms its policy of equal opportunity regardless of race, color, creed, religion, national origin, sex, sexual orientation, age, marital status, disability, or status as a disabled veteran or Vietnam era veteran in accordance with University policy and applicable federal and state statutes and regulations. The University of Washington is committed to providing access and reasonable accommodation in its services, programs, activities, education and employment for individuals with disabilities. To request disability accommodation in the application process contact the department at 206-685-1397 or the Disability Services Office at least ten days in advance at: 206.543.6450/V, 206.543.6452/TTY, 206.685.7264/FAX, or email at dso@u.washington.edu.
Feel free to visit UW GME for more information on our programs.
SUBSPECIALTY LEADERSHIP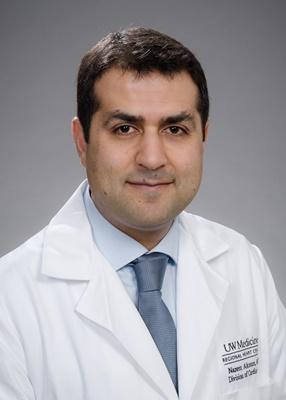 Faculty
QUESTIONS?
Please email the Cardiology Fellowship Office at uwcardapps@cardiology.washington.edu or call 206-685-1397 for more information.